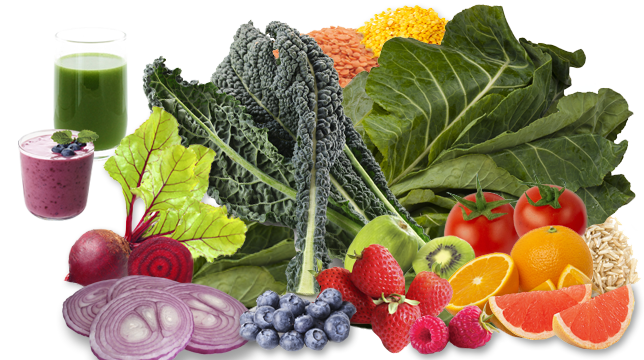 Spring Into Summer Cleanse
May 15, 2017 @ 7:30 pm

-

8:30 pm
May 15 – 22, 2017 – Spring into Summer Cleanse
Summer is almost here. Do you want to be carrying around that "little bit of pudge" when you are walking on the beach in a bathing suit? Wouldn't you prefer to get rid of that extra weight now, so you can feel great in your summer clothes? If you want to look and feel great this summer, the time do something about it is NOW.
If you want a body in which you will feel confident, energetic and sexy, this program is perfect for you. Imagine, in just 7 short days, those extra pounds will be gone and you will be healthier too! This cleanse is incredibly easy and a lot of fun. You won't want to miss it.
Please join me in getting healthy and energized for summer. The seven days go by quickly but the benefits last for months. Register today and get ready to look and feel fantastic!
What results you can expect:
Weight loss – anywhere from 2 to 5 lbs – you will notice your clothes fitting better.
Increased energy to do the things you love.
Restful and restorative sleep – you will be able to fall asleep easily and wake up feeling energized.
Clearer thinking and better memory.
A feeling of accomplishment that you committed to the 7 days and reaped the rewards.
Fun! We are doing this together, it will be a great experience for everyone.
Why this program is for you:
In only 7 days you will be free you from your cravings for sugar, salty and fried foods. Unwanted pounds will disappear from your body. You will find it easy to reach for a healthy salad, fruit or other nutritious meal instead of a high calorie, low nutrient pasta or pastry food. The program is so easy, it fits into your busy work week or daily life without any struggle. It is suitable for vegetarian and omnivores. This program empowers you to stay focused by providing group support, daily motivational emails and two online conference calls. Success is easy to achieve and the shift in how you feel is dramatic. Once you finish you will be in a completely differently place physically and mentally from where you started. At the end of 7 days people are amazed by the increase in energy, the improved sleep, the overall great feeling and of course, how nice it is to finally shed those extra pounds. This program jumpstarts your natural desire for health and provides a smooth transition back into your regular schedule so that it is easy to stick with your new healthy habits.
What previous cleanse participants had to say about the experience:
"I would highly recommend Julie! I just completed her 7-day cleanse and it is the first cleanse I not only finished but even stayed on longer! She is an inspiration with her own life story and has incredible positive energy. If you are looking for someone who truly cares about her clients and makes learning about nutrition fun – Julie Scott is the best."
-Susie B.
………………………………………..
"I decided to do Julie's cleanse program because my eating was off the rails and I needed something to break my bingeing. I really valued the group calls and social media communication on Facebook. That gave me the support I needed to stick with it. What I really liked about her program was that I could finally get rid of my craving for sweets. I was also glad to get the supplement recommendations so that I had all the tools for success. "
– Martha M.
………………………………………..
"Before doing the cleanse I was feeling sluggish after several months of inconsistent/poor food choices over the holidays, and I wanted my clothes to fit better, and I wanted more energy! I liked how specific Julie's program was in terms of guidelines, and I learned about some new yummy and healthy meal options. I like that I felt energized after 2-3 days and that my clothes became looser! I also feel that the cleanse reframed me mentally, and I continue to make healthy choices even though it's done. I'm not 100% perfect, but I'm now more motivated to choose the healthy option. I don't crave gluten, dairy, and sugar as much as I did before the cleanse, which is a huge relief."
– Sabrina S.
………………………………………..
"I had done a cleanse before through another program but since then could not get myself motivated to complete another one. After two years, 5 surgeries and so much weight loss and then gain, I felt my system really needed a re-boot. Having worked with Julie and knowing her personally, gave me the motivation to join her program. It was really wonderful joining it as a group but more importantly knowing someone in the group (Julie), gave me the personal connection I needed to hold myself accountable and motivated.
The group calls, the Facebook group and emails were really beneficial. I like that there was a structure to the program with very detailed instructions and easy recipes. I absolutely loved that mineral broth and still use it today. I call it magical broth because it is so soothing. Julie also provided many good ideas of how I can survive on healthy food even when I am having a busy week."
-Luciana G.
What does the 7-day program include?
Live, step by step instruction with me. You will benefit from my 20 years of nutrition and detox experience as I guide your through the week and teach you how to change your health and body in a powerful way that will benefit you for a very long time.
Two live one-hour online teleconference classes. The calls will be recorded and you will be able to access them at any time. The first class will provide detailed instructions on how to successfully navigate the cleanse week. The second class will review what we accomplished, discuss the long-term health benefits and provide guidance for carrying your success forward. At the end of the hour, each call will include extra time for questions and answers.
A daily motivational email message to put the wind in your sails each day and cheer you on to the finish line.
A private Facebook group in which we will share our journey together – both the successes and challenges, as well as any questions that come up during the week. The group Facebook page is an incredibly fun and supportive experience. It creates a great dynamic and feeling of community for everyone. I will be answering questions and posting daily.
A daily meal plan
Food lists – what you can and cannot eat.
Recipes – you will be amazed at how delicious these will be! Previous participants raved about these.
A supplement plan (this is optional but highly recommended) that will significantly boost cleansing and detox results. The supplements will allow you to maximize the benefits of the cleanse.
Frequently Asked Questions:
Q. I am worried, what if this is too hard for me?
A. Relax. This cleanse is incredibly easy, incredibly fun and incredibly effective. Give it a chance, you will be really glad you did. Most people have found that even if day 1 and 2 are a little challenging by day 3 their energy is better, they are in a better mood and everything is much easier than they ever could have imagined.
Q. Can I do this even if I am working and very busy?
A. Yes. In fact, some people find that keeping busy with work makes it easier.
Q. What if I don't want to cook?
A. That is fine. You can do this cleanse with packaged salads, soups and take-out from the supermarket. If you prefer cooking, there are great recipes, but you don't have to cook to get the amazing benefits.
Q. What if I am a vegetarian?
A. That is fine, this cleanse is designed for both vegetarians and omnivores.
Q. What if I can't eat gluten or dairy?
A. That is fine. There are no gluten or dairy foods included in the cleanse.
Q. What if I can't go a week without eating meat?
A. That is fine. There is no meat included in the cleanse, but if you need to have some, you can do that and still obtain the benefits of the cleanse. Having some organic, free-range, lean animal protein like chicken or fish is allowable if you need it. The cleanse works on several levels and having some animal protein will not ruin it, although I recommend being vegetarian for the week if you can manage it.
Q. Do I have to use the supplements?
A. No, but you will get a better result if you do. I have chosen the supplements specifically for the purpose of supporting your detoxification process, boosting immunity and improving your digestion and elimination. The cleanse is only 7 days. If you are going to make the commitment to do it I strongly recommend optimizing the experience by using the supplements.
Location:
Online Tele-conference. Our first call will be Monday, May 15, 2017, at 7 pm. After the launch call, we will continue to communicate in our Facebook Group during the week. Our closing call will be on Monday, May 22, 2017, at 7 pm.
Fees:
$97 Early-bird price when you register by Monday, May 8, 2017 (for the cleanse program alone not including supplements).
$197 Regular price when you register on or after Tuesday, May 9, 2017 (for the cleanse program alone not including supplements).
$169 for the optional but highly recommended nutritional supplement kit. All supplements are discounted 20% (suggested supplements include a Chocolate or Vanilla Protein Powder, Probiotic, Prebiotic, Magnesium and Detox Capsules). Once you register, you will be sent an email with a link from which you can purchase the supplements directly online at the discounted price. During our first call, I will explain in detail why I choose these particular supplements and what benefits you can expect.